Yesterday my Agile Toucan arrived. I took it downstairs and shot with it for a while and once I took the typically too-short tubes off and replaced them with some 17-45's and one of Irfan's nice pouches, I was amazed and flabbergasted with the sheer excellence of this design. I had a target that was only the top ring of a soda can dangling from a string at ten yards away. First 3 shots: bam! bam! bam!
After that I settled in hitting about every other shot, which is very unusual for me with a target that's only about 3 inches in diameter.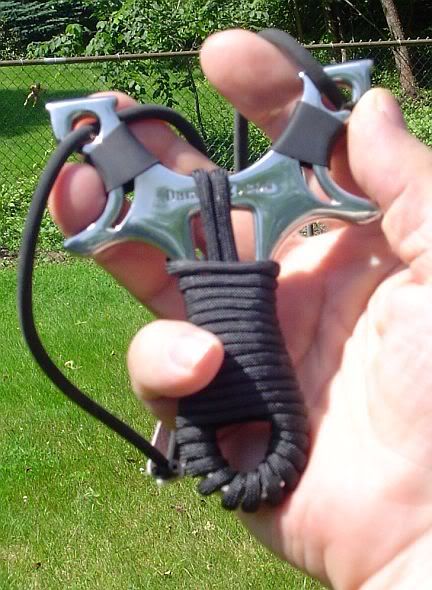 The size is just perfect -- not too big, not too small.
The grip is superior to anything else I can think of... and I have many many slingshots. It is just great in the hand!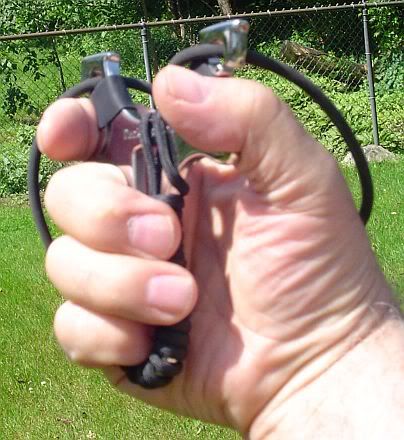 Aside from my usual gripe about too-short bands, I am delighted with this purchase. I haven't tried flatbands on it yet, but I can just tell I won't be disappointed. This is just a perfect design. I would recommend it to all who want to try a Dankung -- especially to beginners who want to experiment between flats and tubes.
Irfan, I salute you. You designed one of the best slingshots I've ever used.
... Oh and by the way, I took about 50 more shot with it today -- awesome!
Edited by Dayhiker, 21 June 2011 - 03:53 PM.