Many years ago I bought a "high power" wrist rocket. It was the folding version that extended beyond the hand. I went searching for it and can't find it. I suspect my brother swiped it. Unfortunately this model seems to be impossible to find and no longer made. After a bit of searching I found a photo (resized and cropped to insert in message)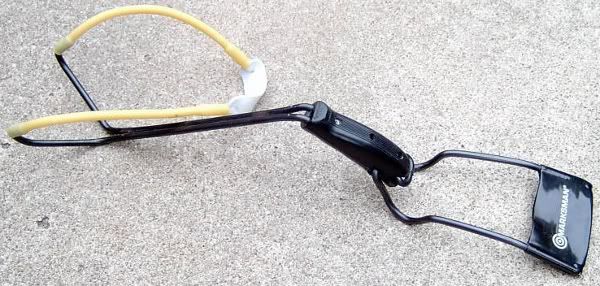 As a result I decided to make something similar. My questions are:
1) What steel would be best? 304, 316, 440a, or some other?
2) What diameter rod? 3/16, 1/4, or 5/16?